It is hard to believe what the world is watching to happen in Ukraine nowadays, when we think of what so many have suffered under the past two wars. How so many of us find ourselves with our hands tighten and not being able to do much for those under an immeasurable suffering.
Here in UK is a day of reflection. It marks the anniversary of the first lockdown. Who would imagine soon after, a war would be triggered. Let us reflect on so many loved ones that lost their lives. Not only known to us but those being killed so abruptly and unfairly.
It's been for a while I am not being able to sleep well, thinking of Ukrainians, thinking of the horror imposed to them. Thinking of their bravery, their inner beauty. Thinking of the women and their children being separated apart. Thinking also of how imbecility, greediness, desire of power makes our world a sad one.
The least I could do in helping this atrocity was to donate to the DEC Ukraine Humanitarian Appeal. What else can I do to further increase my support to them? Art. That's what I can do.
I've decided to work on a sunflower I had photographed a while ago as it represents Ukraine. From it I created a watercolour. I am making this work available digitally for sale with 100% of the proceeds going to the DEC campaign for Ukraine. Buyer pays postage.
If you like the idea and know someone that could be interested, please spread the word! 😊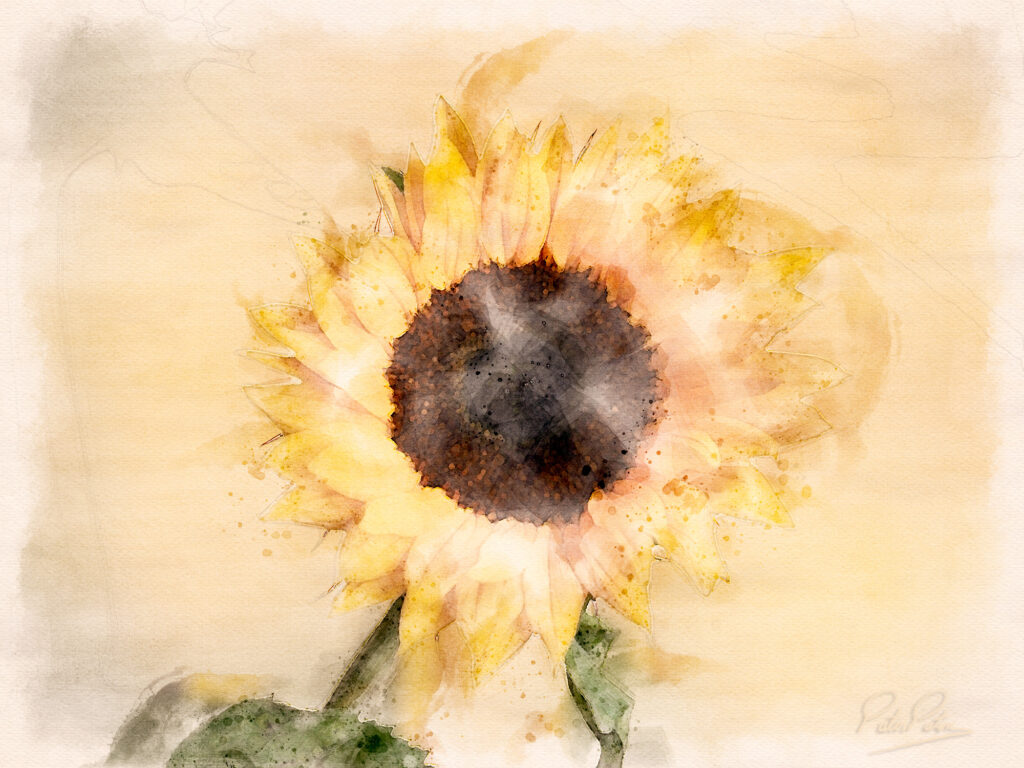 ---
---
You might also like
---