A while ago, almost two months, I had the idea of starting a new project. After a while doing illustration, and being lost a bit with my art directions, I've been missing compositing too. I really want to give a strong focus to feelings this time and I think making use of monochromatic imagery, not achromatic only, might help reaching this goal. The project will also bring back my muscles into compositing. However, as I've been saying for a long time, I might be adding elements that were illustrated into the composites too.
I've started this project with a self portrait and my main focus was to evoke sadness. In this particular case, the realisation that nowadays we live in a world surrounded by negative news. Why does humanity always seem to be in search of what is not good and of self-destruction? I know we have to make people aware of the reality and bring our elected representatives into account, so actions can be taken. But are they ever seriously taken? Are the main stream media really doing their job without any bias? Why have we become so complacent to take actions and we keep letting a minority to bring austerity or letting the earth to fall apart?
The passive mood creation
I remember well when I took the original picture for this. It was the date when Brexit officially started. I was sitting on the floor with my back facing the television. This helped with my face expression.
To warm up my muscles for such project, I transformed the original vivid picture into this monochrome. I was wearing a grey dress, red top and the television had a huge red strip with the breaking news of Brexit start.
In order to convince the mood of passiveness, low contrast and low value were imperative. A low detail normally helps as well to reduce the energy overall. However, I did add some subtle texture and I, as the main subject, needed to have some detail but without heavy sharpness.
The monochromatic final image was achieved by adding a channel mixer layer, checking the monochrome box and playing with the options of the blues, greens and reds values. The subject was selected and the background was replaced by a grey background. I've added some painting going diagonally under the subject to work as a shadow.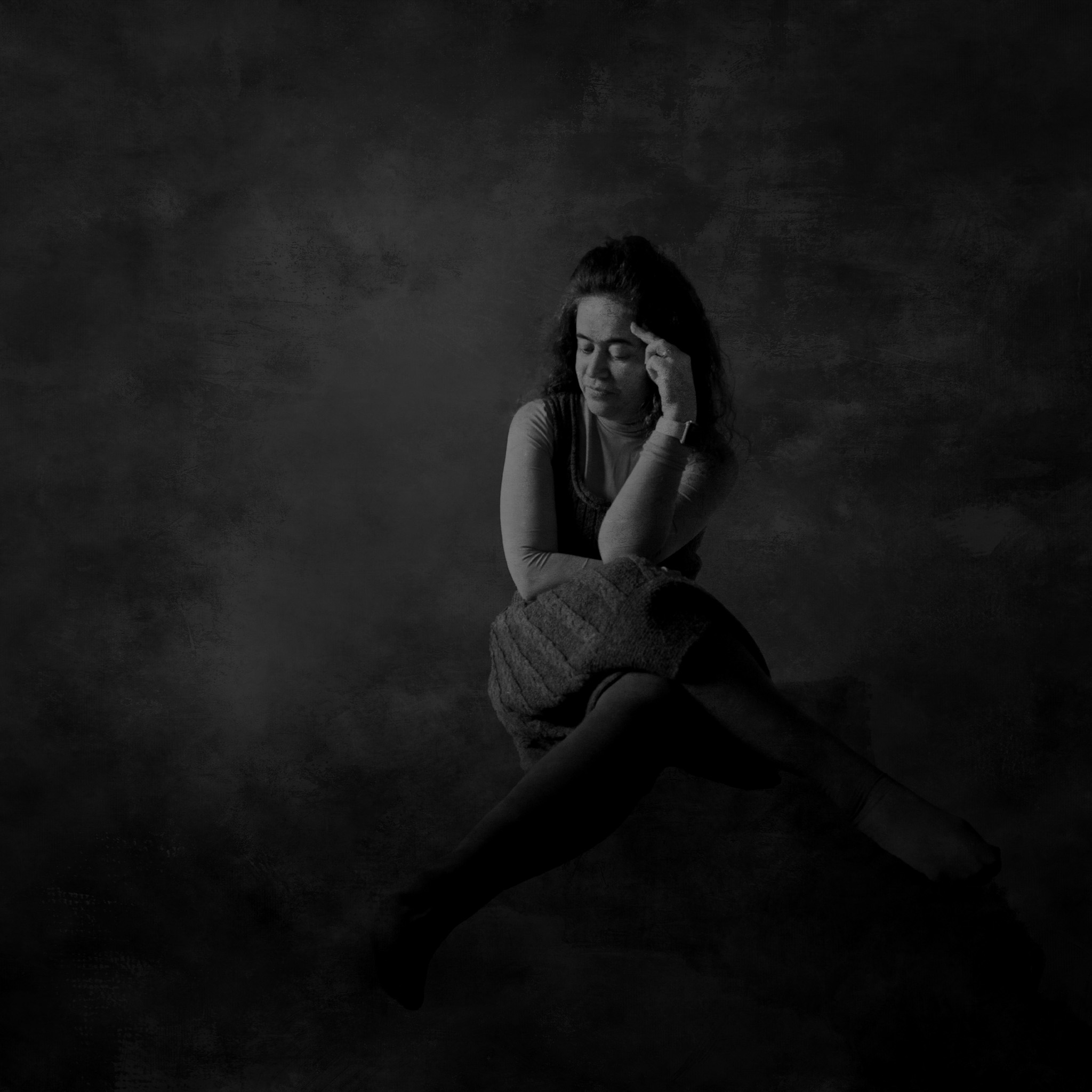 ---
---
You might also like