I am starting a series that might end up in self portraits where I will have images in monochrome only. It is an attempt to stress solely the feelings evoked in the images through intensity of light. This one is a reflection of my present feelings.
My anxiety levels are starting to increase due to the new XBB.1.5 variant spread and what is going on in China. We certainly will have a foggy 2023 ahead due to the lack of basic public health principles and also of a serious, ethical and honest politicians.
Having a background in Immunology of infectious diseases doesn't help much! Also, having a teen that just wants to enjoy her life (more than right, relatively) and that attends a school where masks are not obligatory becomes difficult.
My habits have changed a lot since the pandemic, but luckily enough, I like outdoors, so this hasn't changed. I still haven't got infected since the pandemic started as far as I am aware.
Therefore, I decided to have a self portrait that would convey my feelings of wanting to be protected. I exaggerated a bit but I won't lie I wished to be protected at this level. Gloves and a 'space helmet'!
The helmet is a vector, which was done in Affinity Designer. The portrait per se was simple and I added hand-rendered painted background to support the mood for the subject via its texture.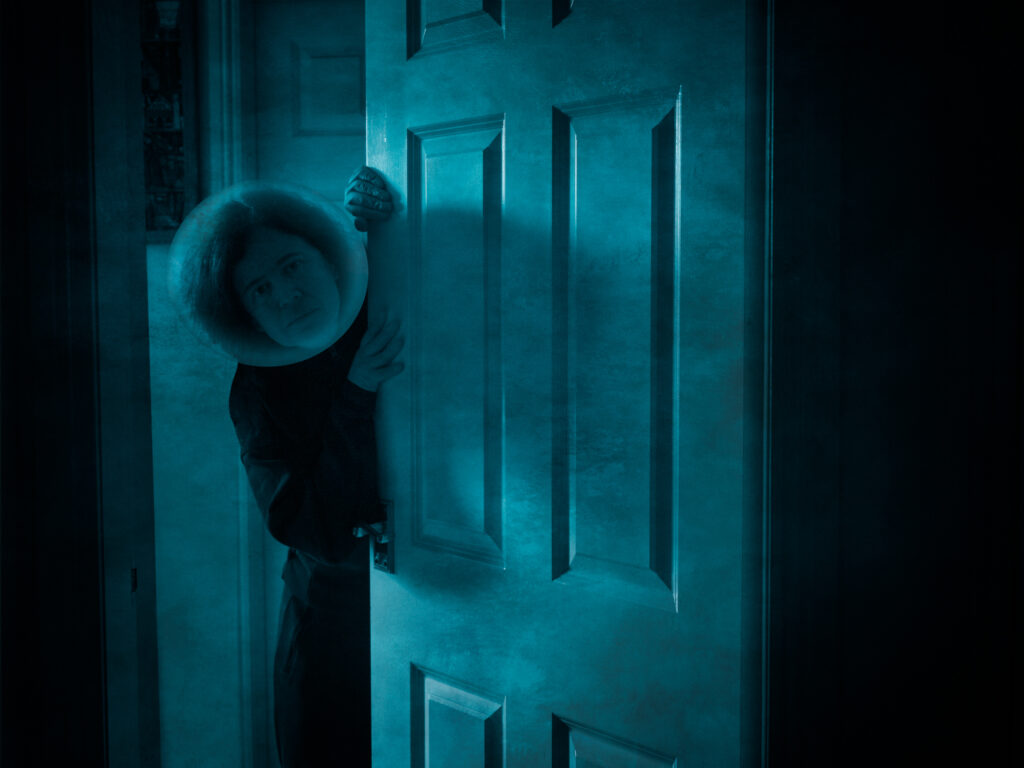 ---
---
You might also like
---