It had been for a long time that I haven't created something dreamy, so this time I had the perfect subject for such. The idea, the story didn't take long to form in my head and here it is.
Everyday at the same time she immerses herself in her music. Her hands dance the rhythm of the music and her fingers are like ballerinas in tip toes. Her head moves accordingly but for a moment it stopped as if she was staring at something far away at the distance.
She transposed herself into another world. A world of enchantment. She had become a dream player. From her fingers, butterflies flew freely. She was a girl who played butterflies. Real world was vanishing behind her.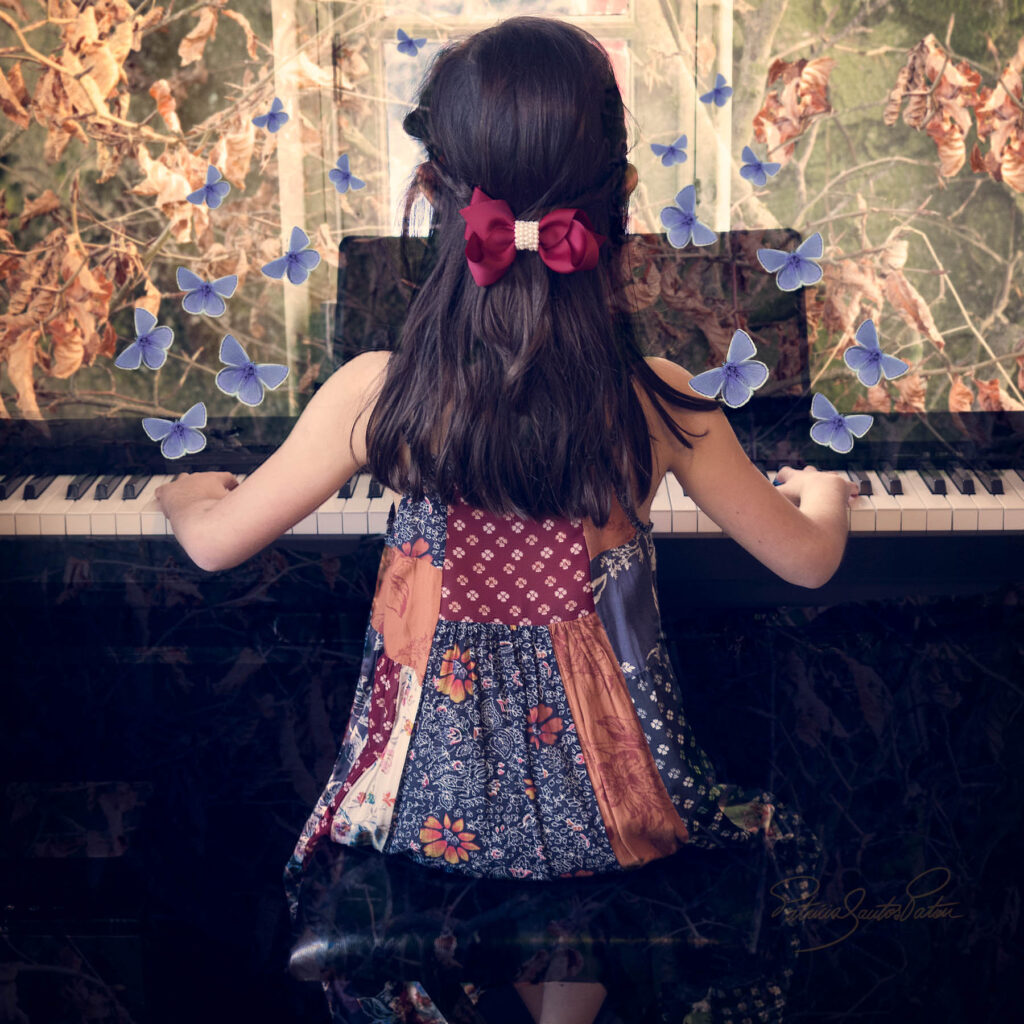 ---
---
You might also like
---