I've been spending a good time drawing and this time I decided to be painting details of a bumble bee. I wanted a close up of the bee, even better a macro, where its eyes would be evident.
I always get amazed by the beauty of nature that so often is not well perceived by us. Think of insects for instance. We don't give much attention to them until we have a good close look at them. The details are just wonderful! Take as an example their eyes! They consist of thousands of hexagonal tubes containing their own lenses. That is why insects have a wider field of view.
I used an old macro photo I took a while ago for painting details of a bumble bee. I didn't imagine at first that I would spend good hours painting the bumble bee spines. Lesson learned! Nonetheless this bee will be the first of a series of painted insects.
The use of mixer brushes in Photoshop allows the so called hand rendered painting. With the brushes I can mix colours on the canvas, combine colours on the brush and also vary the paint wetness of the strokes.
Do you pay close attention to insects? If so, which one is your favourite?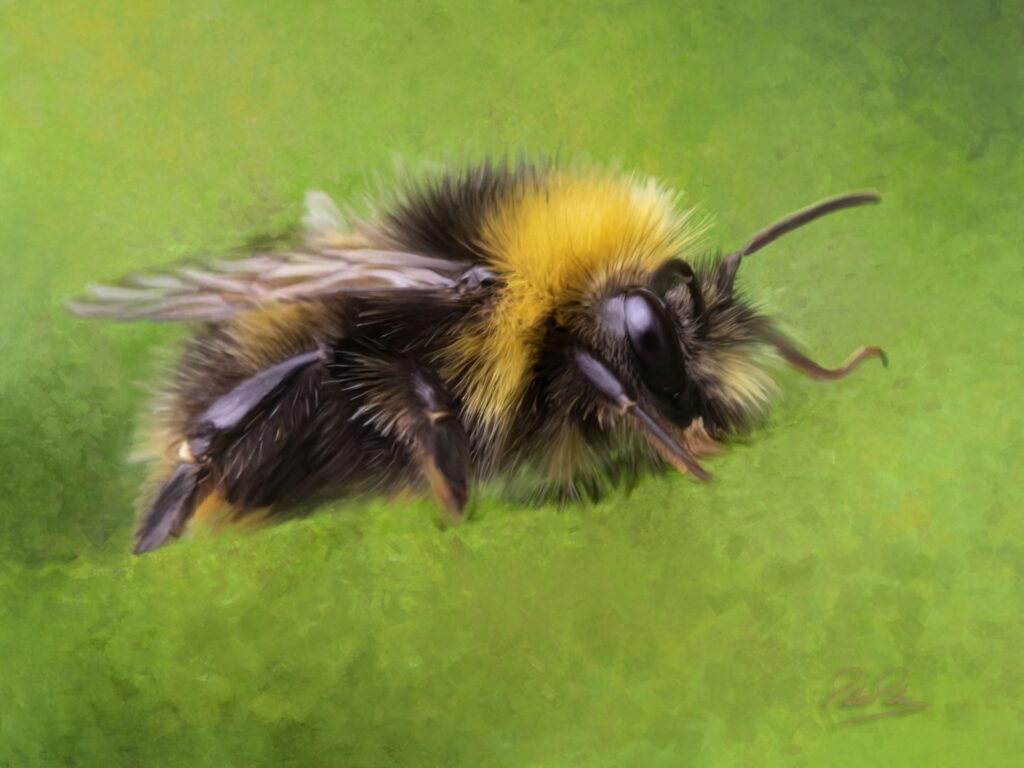 ---
---
You might also like
---