As I was scanning through my pictures, I stopped in one I had taken during the day from an old mysterious building that triggered all my curiosities. It didn't take long for me to start imagining what story I could come with it. My first thought was to transform light into darkness, consequently bringing the unknown to the surface :-).
After a day, my thoughts have come into this:
It was late afternoon, all quiet in a land that seemed of no one. In a space of minutes, the sky turned dark and some of the old mansion's light came on. There was no movement, no sound, no wind…all quiet. By the window she was there, observing the birds of pray, looking out at the pond and to the outside world. On her hand, her most precious companion; the skull of someone she was fond of. She wouldn't dare to go out. She didn't want to. For her, the world outside was obscure and everything that matter to her was on her hands already.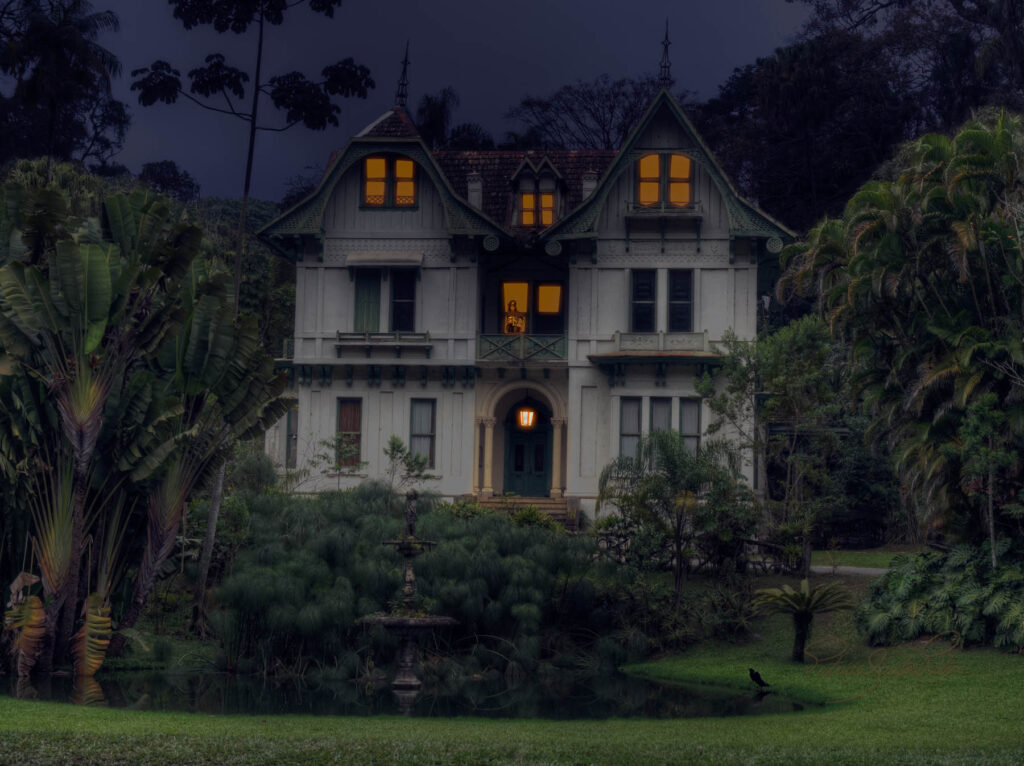 ---
---
You might also like