End of October is approaching and there is no doubt that I start hearing horror noises ;-). My mind start imagining things and consequently drawing a spooky night for halloween becomes a need.
Drawing has overcome photographing this time as I am not out and about as I used to, due the actual world circumstances. Finding those perfect woods or abandoned houses to help me with my ideas is getting more difficult. Also, I really want to learn how to draw properly and how to use Affinity Designer for such, so my imagination can fly even further! Don't get me wrong, my love for my conceptual photography is not vanishing….and my ultimate goal is to have both in some of my work.
This time I had a spooky night in my mind. In my imagination the scene was in the woods with some trees around within the darkness. A full moon was shining for the witch to pass by that was quite close to her interesting house. This one had its door opened with a light in the middle (insulting curiosity). A path from the house led to the front wired gate. Drawing a spooky night for halloween without skulls wouldn't be part of my imagination. These had to be simple drawings as I am still on my first baby steps of drawing. The last element included in my idea was an animal. A cat, but not a small one…it had to be one that would trigger some scariness.
Thinking well of the idea I had, it brings into my memory the books I used to read with my daughter, Winnie the witch by Valerie Thomas. Somehow they seem to be imprinted in the back of my mind. Their illustration, by Korky Paul, are fantastic and detailed.
To finish off I come with a quote from Paulo Coelho.
"To me, a witch is a woman that is capable of letting her intuition take hold of her actions, that communes with her environment, that isn't afraid of facing challenges."
Does it sound familiar to someone? 🙂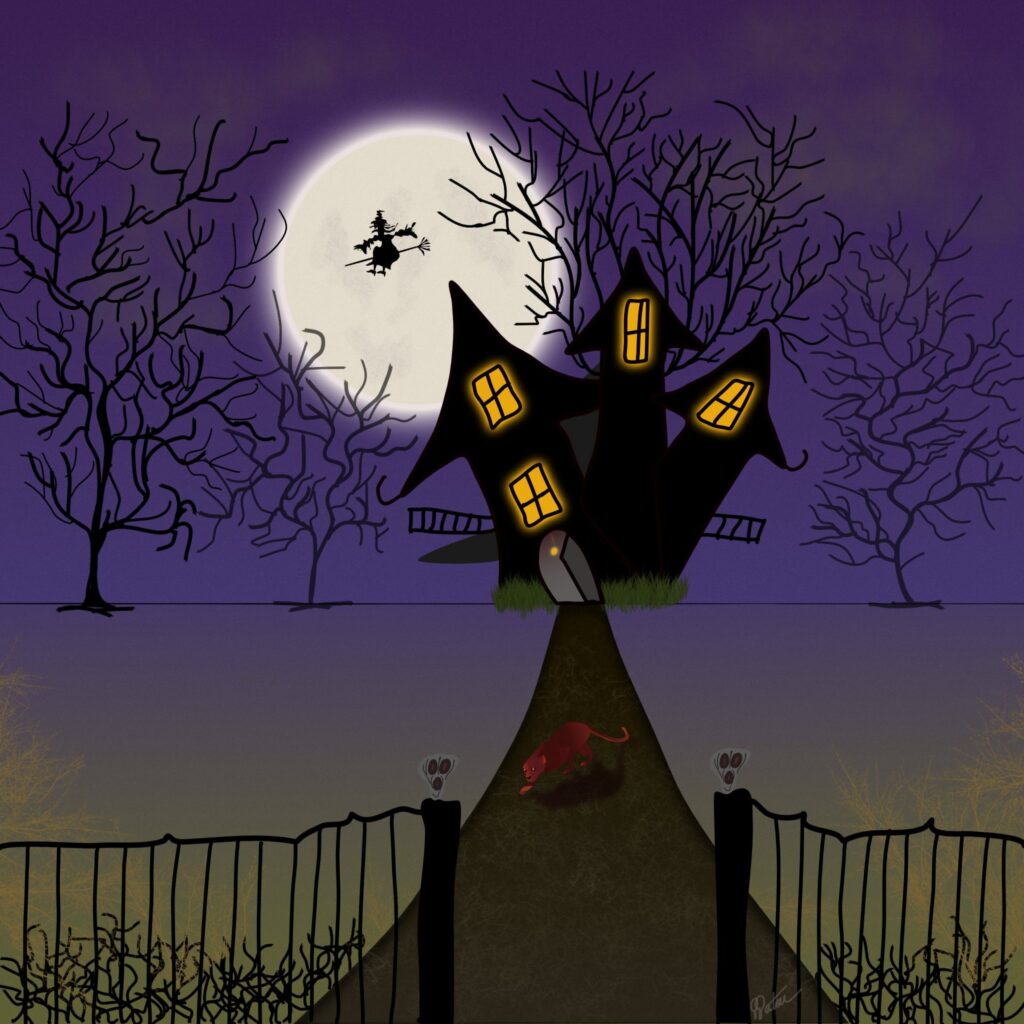 ---
---
You might also like
---