October without me producing something is not the same! 😉 As you might well know I love the scenery of autumn, so I wanted to do my illustration focusing on orange/red colours. I needed a tree and some leaves. What else? A witch's hat and a pumpkin! 🙂
What would be the story line?
She was quiet, in an almost state of hibernation, when she started to feel a breeze and a drop in the temperature. She peeped out and saw the colours and leaves in the ground. Her gut instincts were correct. It was the start of the season that she is the most busiest. The pumpkins weren't carved yet, so it was the perfect time for her soul to start wandering around homes. What did she have in her mind for this year? Would she create potions for those with a malefic character that could may as well be transformed into the most audacious criminals in an attempt to have a big day of the dead party? The fact is that she left in such a rush that her hat was stuck behind. Will she have the same powers as she normally has? I hope not….let us live longer still far away from our ancestors.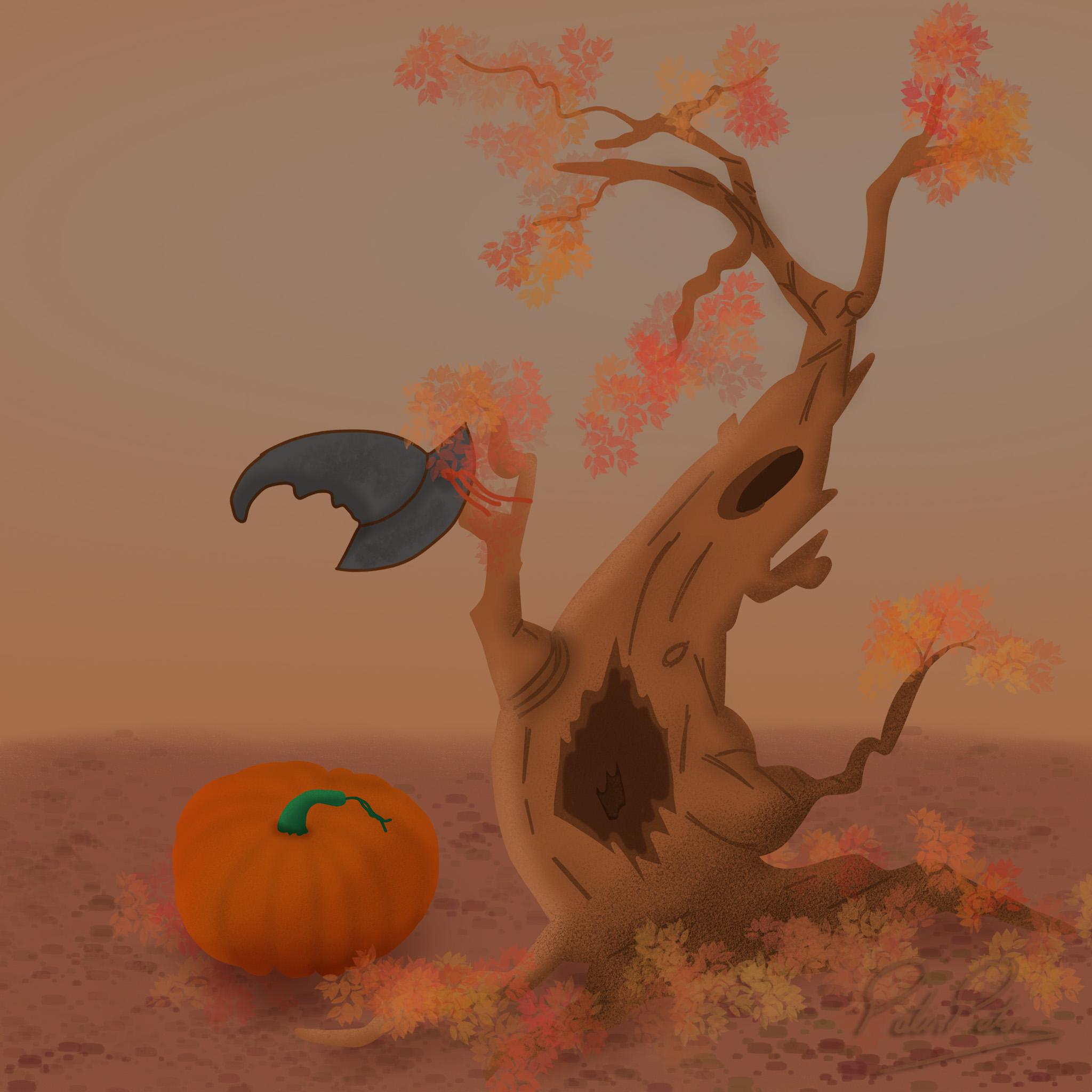 Process of creating the halloween illustration
First of all I started with a sketch. This time I wanted to concentrate in an outdoor scene with a touch of Halloween. Therefore, no actual characters were present this time. Just one of the belongings, the hat. Pumpkin with no doubt would give the correct mood also.
I started by drawing the halloween and then the tree. The latter came after a few attempts until I was happy with it. For each element of the illustration, I had a separate layer. By doing so I could add textures, shadows and highlights by alpha locking the layer, making sure all of these will be secured to their own element.
---
---
You might also like
---