Halloween day!! And this time someone decided to be quite sinister…
The girl got tired of being hunted by the past souls' furtiveness — the famous sorcerers. It was time for the revenge of the alive. She was ready to deal with a certain witch! She knew she could prepare soup, so why not preparing it in a bigger pot, even better, in a cauldron! She was ready to add lots of spices, flavours and of course a pinch of poison with some sprinkles of supernatural powers that she learned from a witch's book!
All was prepared and left at the exactly correct position of the cellar, underneath the stairs. When 12:00pm stroke, the witch came along from the chimney, sneaked in at the middle of stairs, but misjudged a step. No, not really. The girl had left a well measured hole covered by cobwebs, dust and rough old rags. Night was almost over when the girl heard a pitiful scream. She left her cosy bed and went straight to the stairs leading to the cellar. There she sat, making sure she had her brush with her, and watched attentively the horror face of the witch melting away through the steam, which carried the smell of the spices and burned skin…
How the idea came along
As usual my full stories always come after I do my illustrations. You could ask me then, how did your illustration evolve?! Normally they come with a word or a specific theme. For this one, I had in my mind revenge and reverse of roles. Since we are in October and I love halloween, it wasn't difficult for me to come with this final illustration. 🙂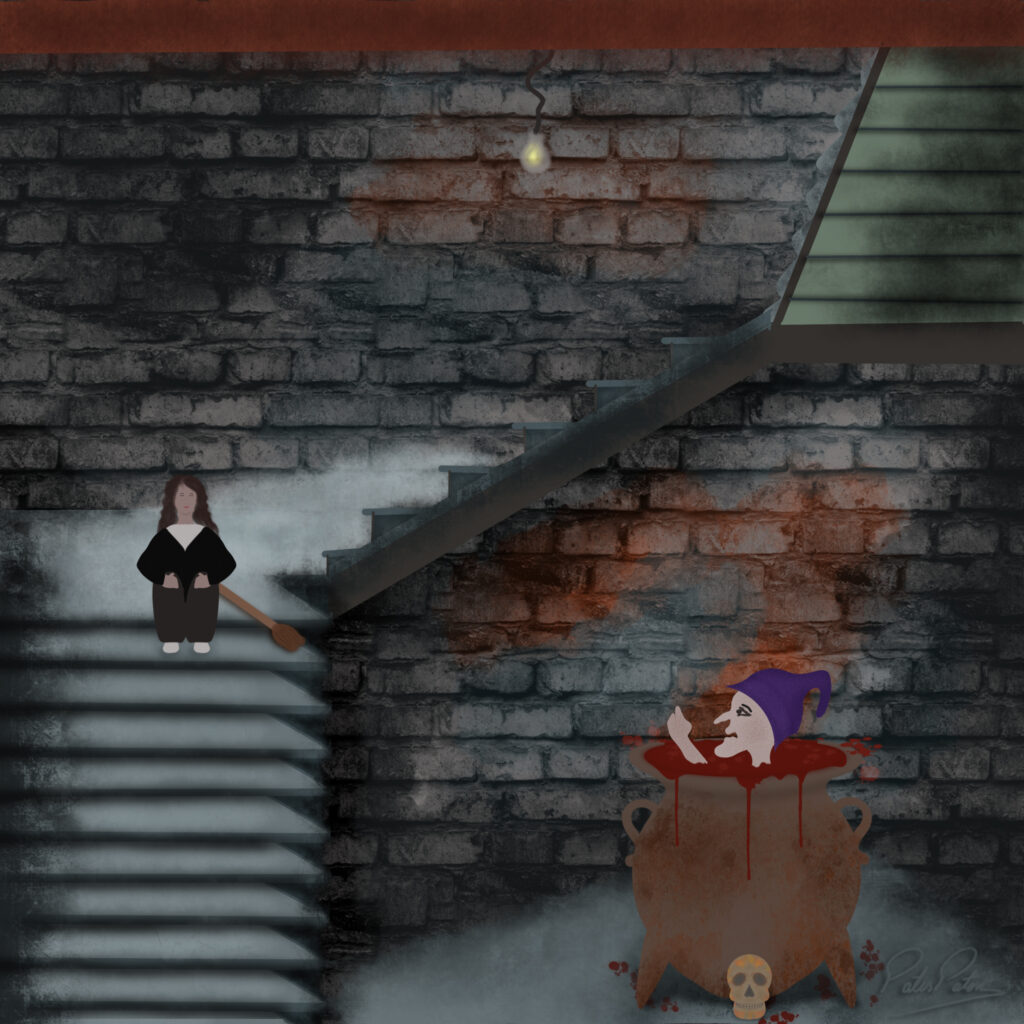 When the witch arrived….
---
---
You might also like
---