After a few weeks busy with portraits and shows, now I'm back to my world of creating.
This time I've decided to work on some technique I haven't used much. My aim for this image was to create something whimsical, dark and mysterious.
Originally I had a photograph taken during the day of castle ruins. The first step was to transform day into night, the rest was all settled in my mind.
The story:
She found herself alone where she had never been before. She couldn't allow her mind to be fulfilled by fear. She stayed close to where it used to be a window in search for some light coming from the dark sky, until she realised it was full moon. She turned and danced under the moon light, as if attracted by the moon's supernatural powers. If she belonged to this world or not, nobody couldn't tell anymore.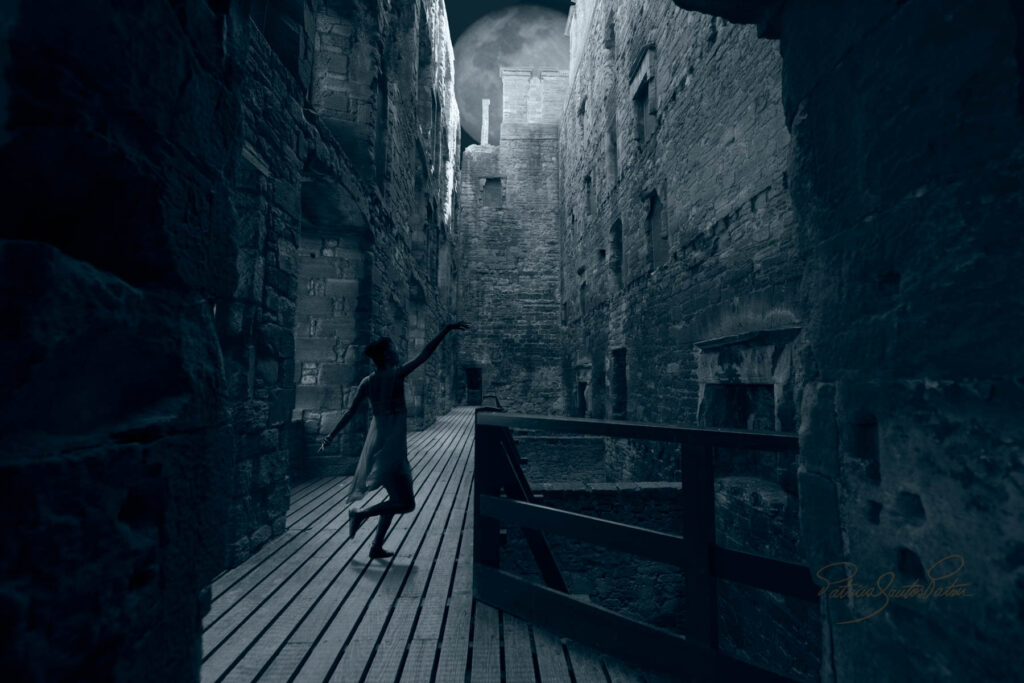 ---
---
You might also like
---