Sitting in my sofa, having a browse and organising my photos I saw myself looking for ages at a particular one; a landscape taken in the country side at early morning. Its mood was enough for me to do some post processing and create another surreal, timeless story.
It was early morning, temperature approaching zero degrees. Among the mist, she was looking forward to an endless road. She was shivering, she was somewhere new. She was mystified by her own loneliness. Was she real, wasn't she real? Did she belong to present or past?
With this thought in mind she covered her mouth in an attempt to put a stop in such obscure imagination. Was it the end of line? No…just the beginning of an ethereal life.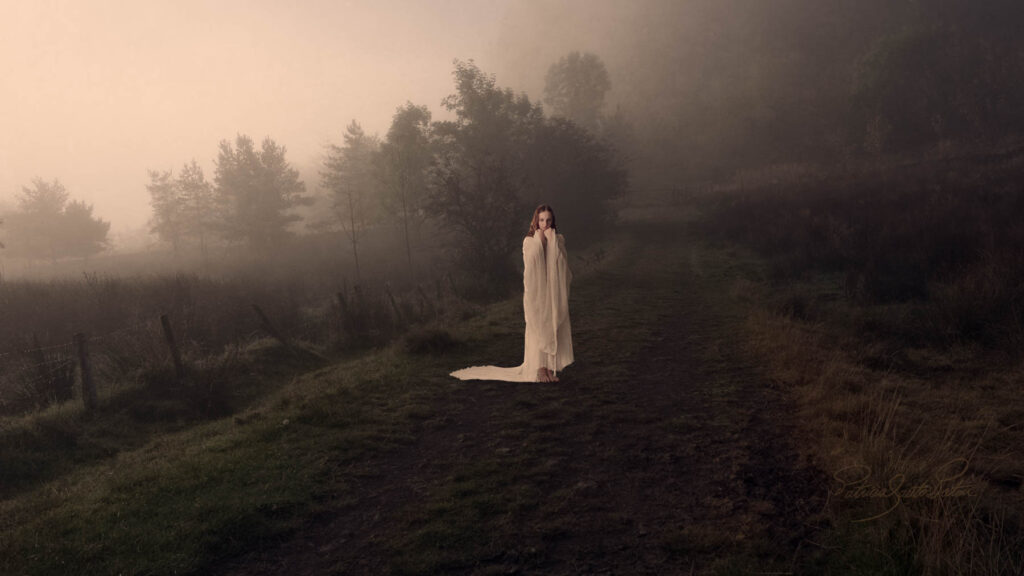 ---
---
You might also like
---