In an era that we are surrounded and overwhelmed by materialism, when we don't have time for ourselves all we aim is peace and self-reflection. Why did we take this from us?
Here she is arriving where she belongs. Where the main character is nature. Where shoes are irrelevant. Feeling the ground, the soil is more important for her than anything else.
What she carries with her are a bag of books, a bag of childhood and a bag of her essence.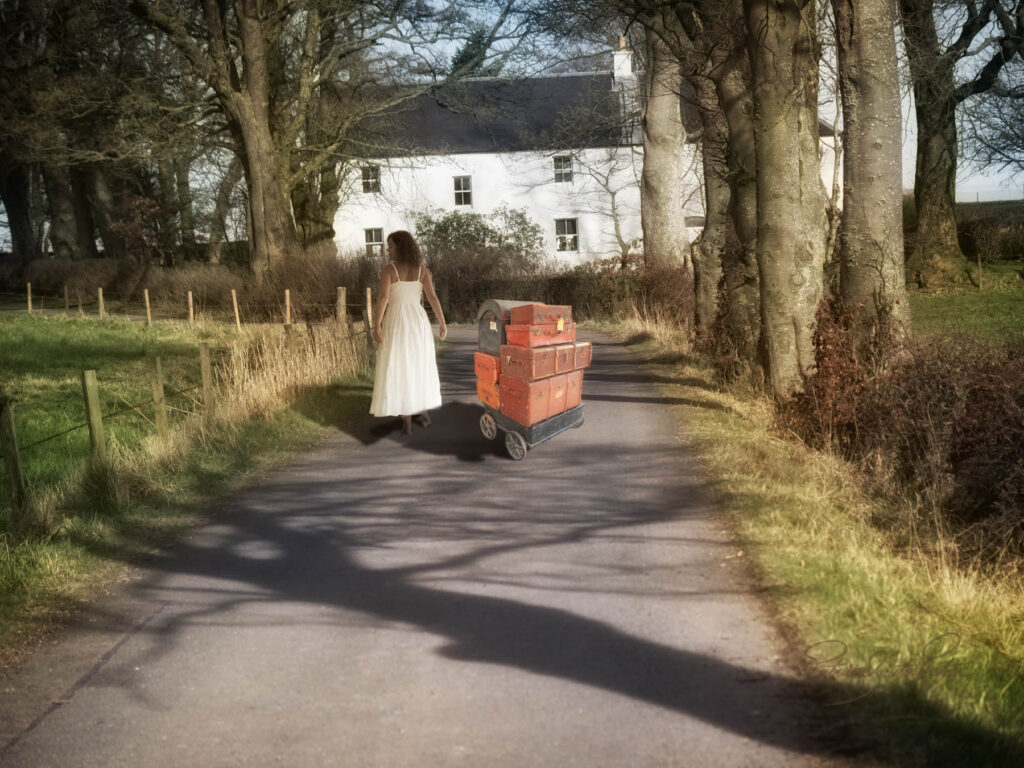 ---
---
You might also like
---