A few years ago I visited Paraty, a historic town in the estate of Rio de Janeiro, Brazil. Its centre shows well the Portuguese colonial times with cobbled streets. The architecture of the buildings, mansions (casaroes) from the 17th and 18th century are beautiful and shows the wealthy from a time when the town was a port during the Brazilian Gold Rush.
I decided to keep memory of some of the buildings as digital watercolours, where the main subject is selected, paths are traced around the main lines of the building and the colours put together via layers in different modes, blends and intensities.
It's been a good learning curve and I am sure I will be producing more digital colours for those photographs that are really worthwhile to keep them as another form or art.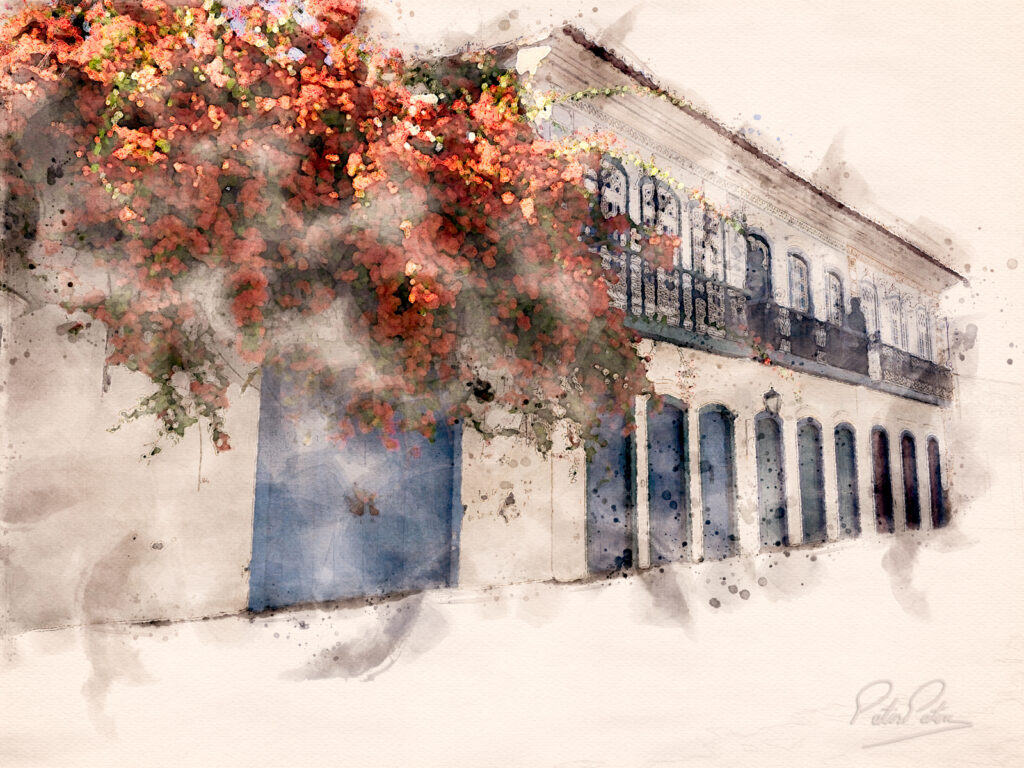 ---
---
You might also like
---