I've been wanting to do what I did a week ago for a long while and finally its done!
When I was about 8 years old, I had a dream that never came out of my mind. It is still very clear in my mind and with all of its details. I wanted to reproduce it in a photography. As I grew up in Brazil, I could do it only when I was back there in the same place I lived by then and where the dream happened.
I used my daughter as a model and coincidently she is 8 years old. The dream briefly:
I was sleeping and I was awaken by something really bright coming from my window. I couldn't hold myself, so in tip toes I went outside in search for the light source. I was baffled with what I saw quite in front of my eyes; the big huge moon. I couldn't resist, I had to be close, I wanted to touch but I was scared, but I was just wow!
As it normally happens, whenever we take something from our kind of abstract mind and bring it to the real world, there is a bit of disappointment and its impossible to reproduce it perfectly. However I was thrilled I did something I longed for a while!
Here is the result!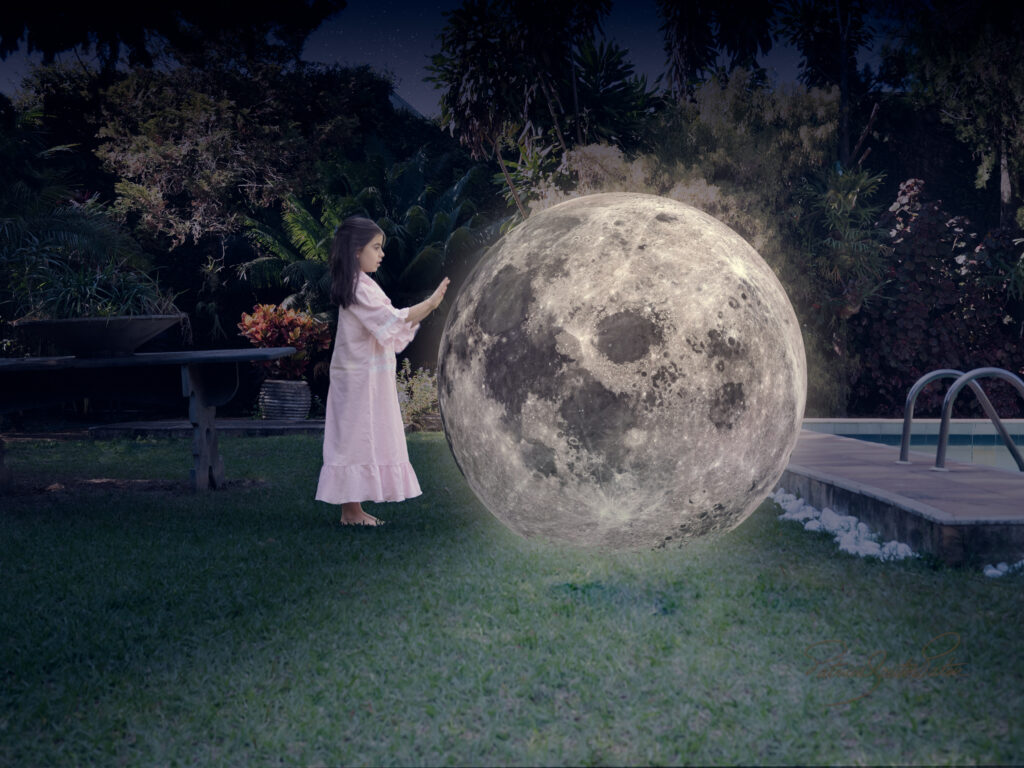 ---
---
You might also like
---