When I started creating this image, the word I had in my mind was film, in the sense of a movie. Suspense, thriller were the following words floating in my imagination. What I could come with then? I love trees, forests. They are mysterious for me and beautiful, with no doubt. A background containing them would be a good start.
The subject would be someone in fear of something. A self portrait and another symbolic element was all I needed to complete my quest and the story came alive.
It was a normal day in her life.
She was wondering among the trees enjoying the fresh air.
However she sensed a strange atmosphere.
Her mind got darker.
For her she was being followed.
She was scared even when she felt she was protected.
She dropped her beliefs and attempted to find shelter in nature.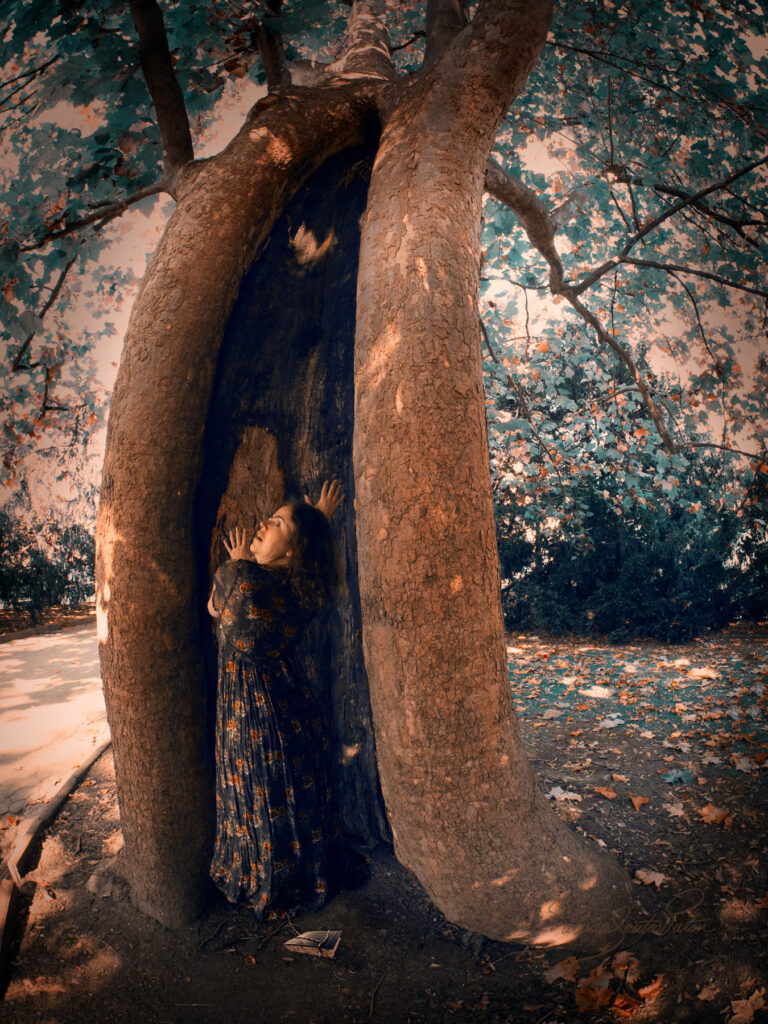 ---
---
You might also like
---