The theme for this week's Self Portrait Sunday was erase. Thoughts started meandering my mind and I started visualising a few women walking with no mouths. I questioned myself what would be the story, why the women didn't have a mouth and why lots of them…
After some hours my idea was formed. The story was around climate emergency. Why did it come in my mind? I suppose because I've been keeping my eye on this subject, reading more and being more conscious about it.
I was ready to get into action. I took a self portrait wearing grey clothes and standing with my hand forward as carrying something. The background was in my imagination. Power plants, highrises and a field where multiples of me could stand.
The result is bellow with the storyline being; once we tried…our voices weren't heard…and then it was too late…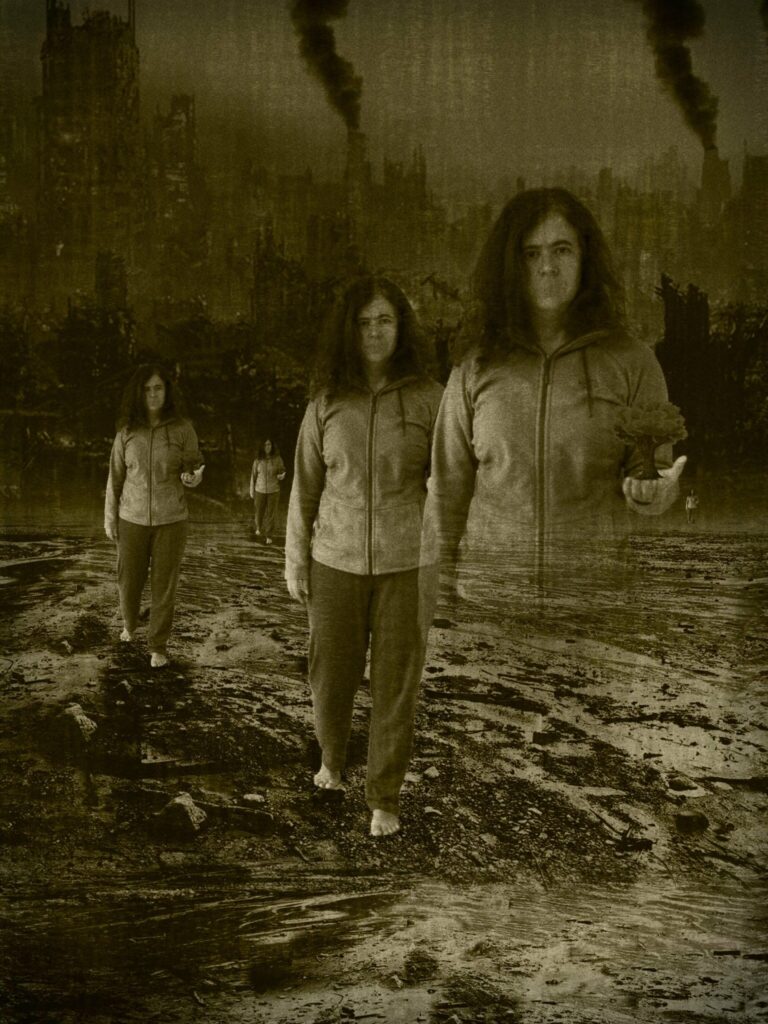 ---
---
You might also like
---