A few days back during a weekend we were walking nearby just to get fresh air and I had the privilege in allowing the simplicity to become a beauty. We had walked through the same route before, so there wasn't anything extraordinary to observe. We reached a point where there was a big field and a running track. While daughter and husband decided to venture in the track I stayed back looking around. As usual I paid attention to people and to the landscape. It was overcast and in this big green field there was only one tree standing by its own. The colours getting together were interesting.
It was then that I decided to use my camera. I was going to transform the daily normal to something more artistic. I had seen a cyclist coming to my direction and an immediate thought crossed my mind. He is more transient than a tree. A long exposure or even better a multiple exposure to soften what I was seeing and to amalgamate even further the colours would be the ideal.
I took about 42 images going around the tree and I wanted to make sure that I would grab the cyclist or his bicycle very transiently to stress his short life span in comparison to the tree. Stacking them together and working with blending modes I ended up expressing the softness and beauty of the simple things that happen in our lives daily.
We should always value what we have and what we see, allowing the simplicity to become a beauty. The world is beautiful and it should be admired deeply. It is how we permit our souls to feel the world that dictate how beautiful things are around us.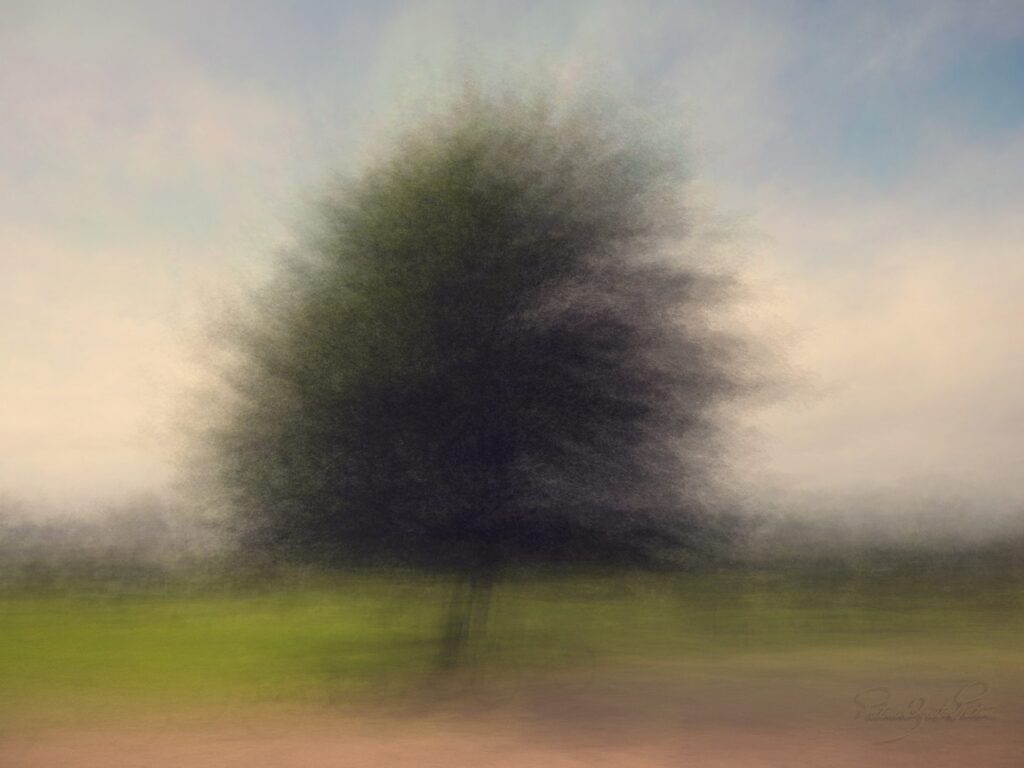 ---
---
You might also like
---