This photo came along from an old black one I had ages ago. I wanted to put myself on top of a moon. That was my entire idea by that time…not much of a story :-). For that I just put myself on top of an exercise ball and took the photo. When I did the composite I had to find something to go with the lighting…what it could be? Another moon was placed in the photograph….not much sense….unless I was in another planet. My editing skills were not good!

My first thought when I decided to re-edit it was that I had to think of a better way to explain the light hitting me. One in the neck could be reflection of the moon, which in the original picture was dark for such. And on top of my body it could be….well a subtle sun….
I've then got one of the pictures I had of a sunset and a story started forming on my head.
She loved the sunset,
she wanted to be as close as possible of the beauty.
She wanted to feel the last warmth of the day.
She then got a lift with the moon and felt on paradise.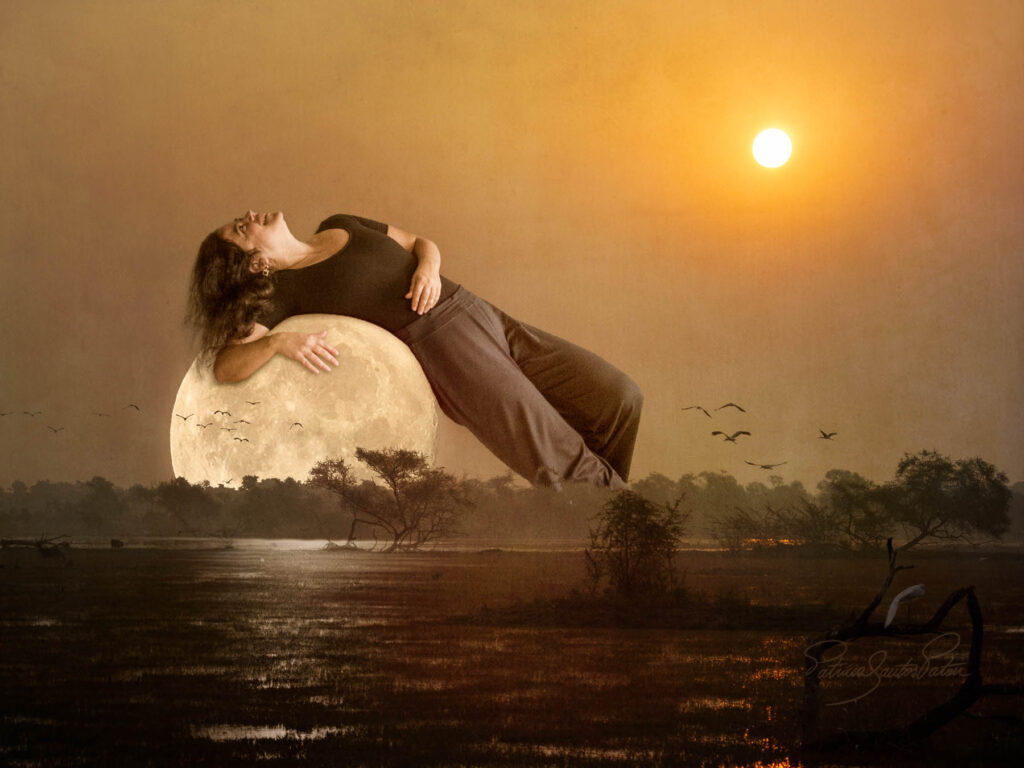 ---
---
You might also like
---