A perfect role reversal for my series is to have a cow eating slices of human's beef. I made sure to give the subject a sinister expression. The intention was to stress in a funny way the reality that nowadays we face with regard to excessive use of animals and consequently land for our proper gain. Yes I do know that we are carnivores, but do we need a large amount of meat that puts our own existence in check mate? Who said beef is better than grass and hey? Or better saying for us, human beings — who said beef is better than lentils, beans, nuts and seeds?
I used Procreate again for this one, always having each element of my drawing in a separate layer, though this time I didn't add texture as the background was already formed by textures, to represent a 'dirty' floor. Good on the cow that is keeping her table clean…or is it because she hasn't started yet?
This illustration is also part of my 2023 printable calendar based on role reversals.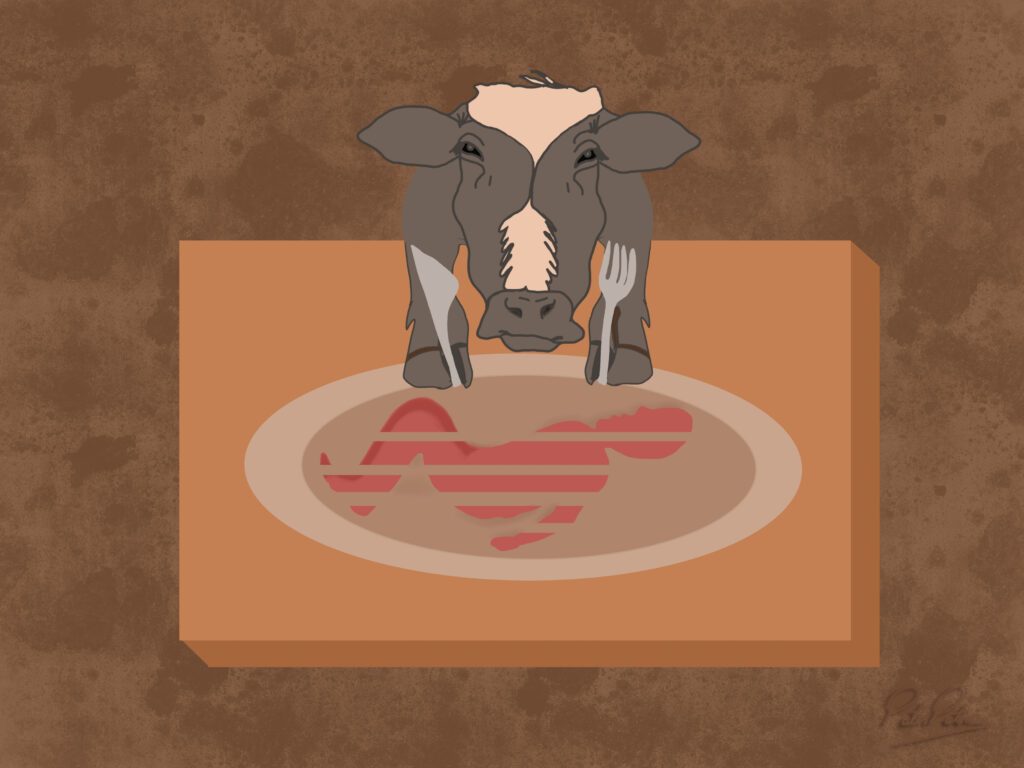 ---
---
You might also like
---