This week I will be posting a series of short stories by a 10 year old girl that is my daughter. She has always liked story writing and once she came to me with a drawing and told me the story of it. I just said she should write it and keep it as a memory. I also said I could come with photograph composites based in what she had drawn. She loved the idea.
Therefore today I am posting the first one;
Little Helpers

I love nature and all. I also love fashion. So one day I got a job. I was a fashion designer. The first dress I made had a lot of butterflies. Because I work on the top floor, I was just going down the stairs when I accidentally dropped the dress. Don't get panicked now readers! A bunch of birds flew out of nowhere, caught my dress and took it back up to me. Oh thank you so much birds. I am not sure if they could understand me, but if they could, they would know how thankfully I am. And then my dress was published…
Bellow is the first result of the short stories by a 10 year old – a series. Don't forget to come back and check with what else she did come with.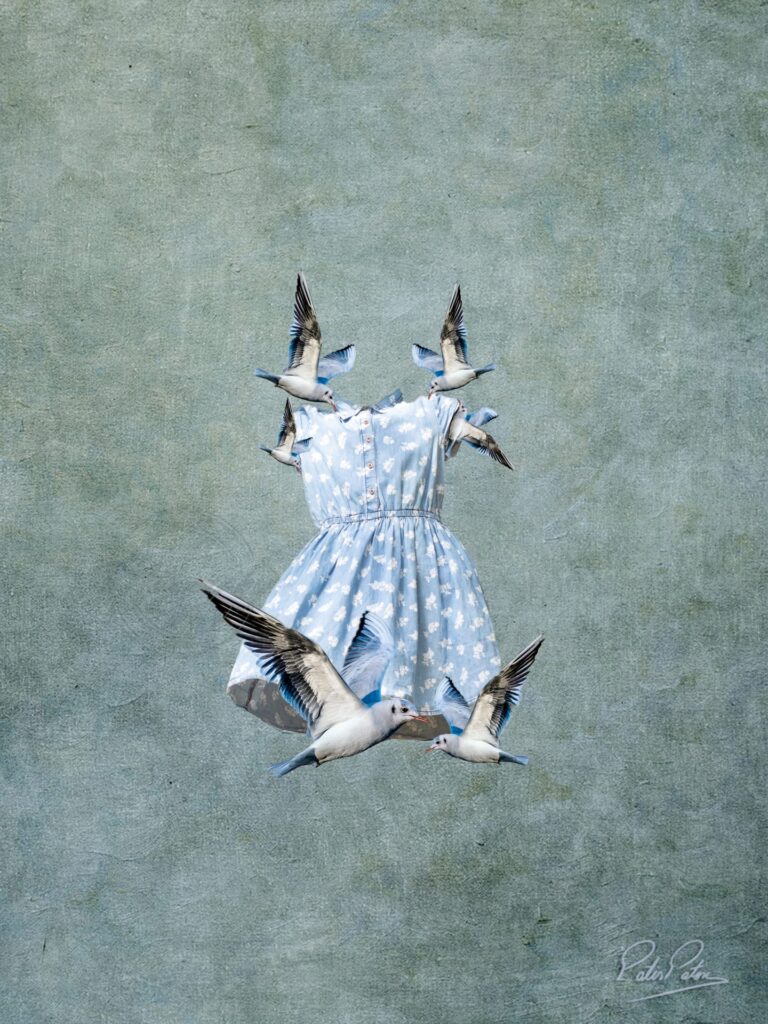 ---
---
You might also like
---