One memory that always comes to my mind of my childhood are the beautiful Renoir's paintings in the walls of my bedroom. Until today I have a copy of one of the paintings hanged where I live now. My desire was to be able to paint like those. Not much of a dream by then but now fine art digitally painted is quite possible!
I've got into photography and I've immersed myself into storytelling. Then I started imagining those composites telling a story in form of a fine art paint. I also imagined some of my portrait photos transformed into fine art portraits painted digitally. It was then that I embarked in a course to learn how to do this appropriately, using the advance in software technology.
Now I can create my own fine art digitally painted and I am loving the process. It is not just a matter of using an algorithm of a software. The idea is to break free from the photo and introduce some of my own creativity.
The process becomes enjoyable because you actually paint the photo by hand. You can create your own brushes from scans of real media brush dabs applied to paper. You can control the different wetness of the brush, the mixing of the colours or not. The process is practically similar to what painters do while creating their art into their canvas.
The painting bellow is my third portrait that I have worked on. It was originated from a photo I took here at home of my daughter a good years back when she first started doing ballet. The photo was taken in the living room and behind her I had a colourful painting, a red chair and a piece of the wall. A perfect example where I had to paint my own background.
Here are some other examples of what I have done so far. I am really looking forward to painting more portraits and composites. Therefore keep an eye on if you like paintings, as there will be more to come!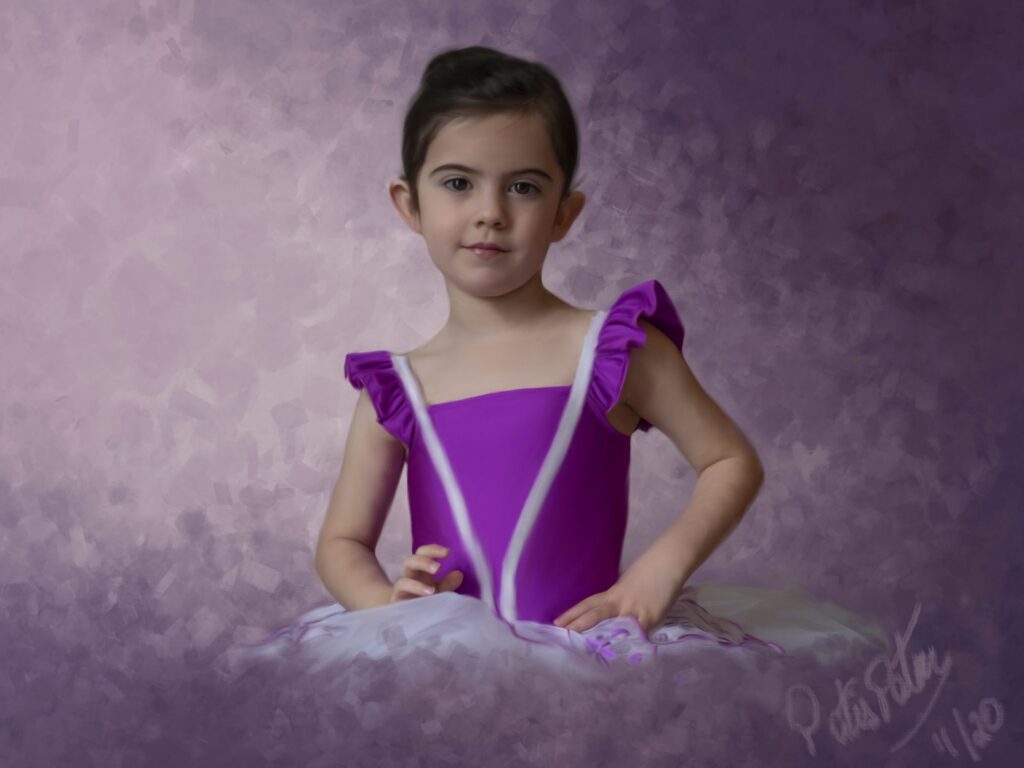 ---
---
You might also like
---