Ephemeral existence left behind is my second image of my series in ephemerality. When I started thinking of this series, books and balloons were the first elements to come in my mind. I used books in the first image and now I am using the balloons in this one. This time I am referencing the balloons as permanent in our transitory lives.
The way I thought for this one was to have a big open book as a ground and with a road in it. Then I would put the baby, girl and the disappearing girl on it with the balloons. However when I thought of a road, I thought of a real place in sepia to stress a sense of past and the idea of ephemeral life. The place and balloons being the permanent supporting actors and the girl's 'evolution' as the main actor.
Why did balloons come into my mind? Maybe because we celebrate each year of our lives. A celebration of life that runs towards another dimension with no detours or breaks. A reminder that our steps in the path of life , smooth or stony, should be firm and purposeful.
Why am I creating a series with the theme on ephemeral existence? Maybe because we are experiencing certain dark times in our lives with the pandemic around us. Thinking of this, stresses the fact how we are transient thin papers filled with stories in this world. How threatened we can feel.
Life is mysterious, benevolent, malevolent, but beautiful!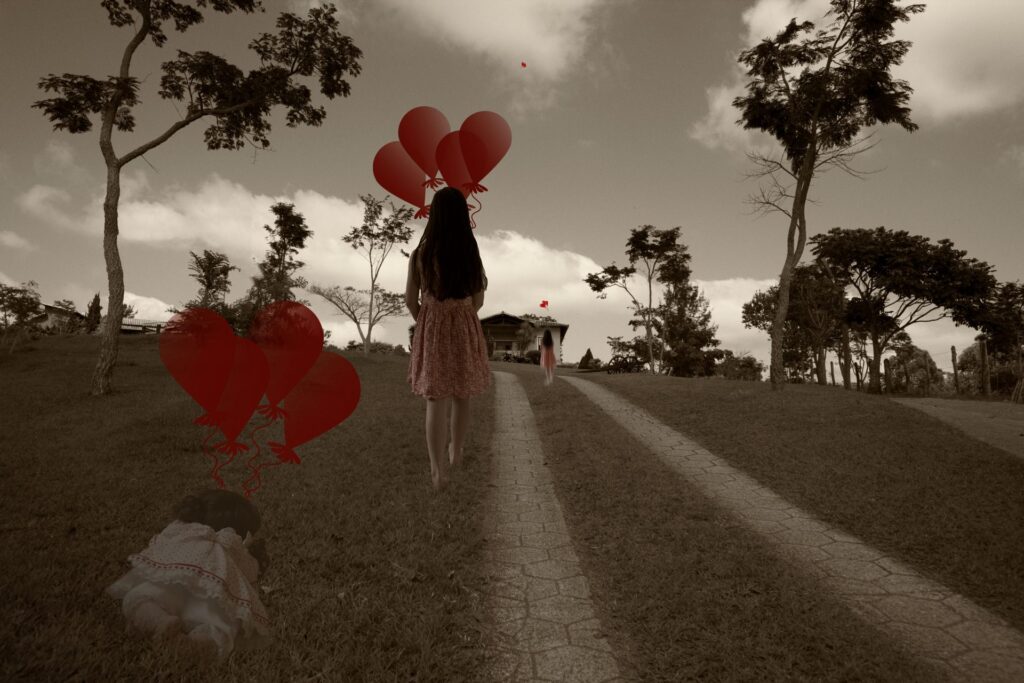 ---
---
You might also like