Sometimes I see myself static observing nature and thinking of the circle of life; how it comes and goes. This happens mainly when autumn comes. The wind brushing the fallen leaves away. The trees standing firm in their nudeness waiting patiently and gathering strength for the next transformation.
Nature is dormant. It doesn't exhibit anymore its exuberant colours of its flowers. The petals fall. The green stems become brown…it is a quiet time.
Meanwhile humanity seems to be in a constant race, too busy to observe the nature's circle of life and its own fate within the cycle. We seem not to give permission to our own process of regeneration. We barely accept ephemerality in our materialistic concept of what life is.
The idea of ethereal being is still surreal, but nonetheless our own entity is profoundly dependent and regulated by things other than life. We do make part of the circle of life. We come and go…with our strengths, characters and behaviours inherited…generation by generation…
I, in turn, will keep planting little shiny seeds behind me, so I can serve as an example of strength and will to my daughter. When my visual side is gone, each sparkle she sees in her path will be peaces of me left as a guide to her.
My thoughts expressed in a photograph.
I wanted the photograph first of all to be matching the colours of autumn. Each person would represent a falling petal, a falling seed. The flower had to be soft, so I decided to go towards the pictorialism again. I added more elements to the petals; the stem and the brown leaves. Using a mixer brush I went over the main subject, the person, to reach the overall painterly look.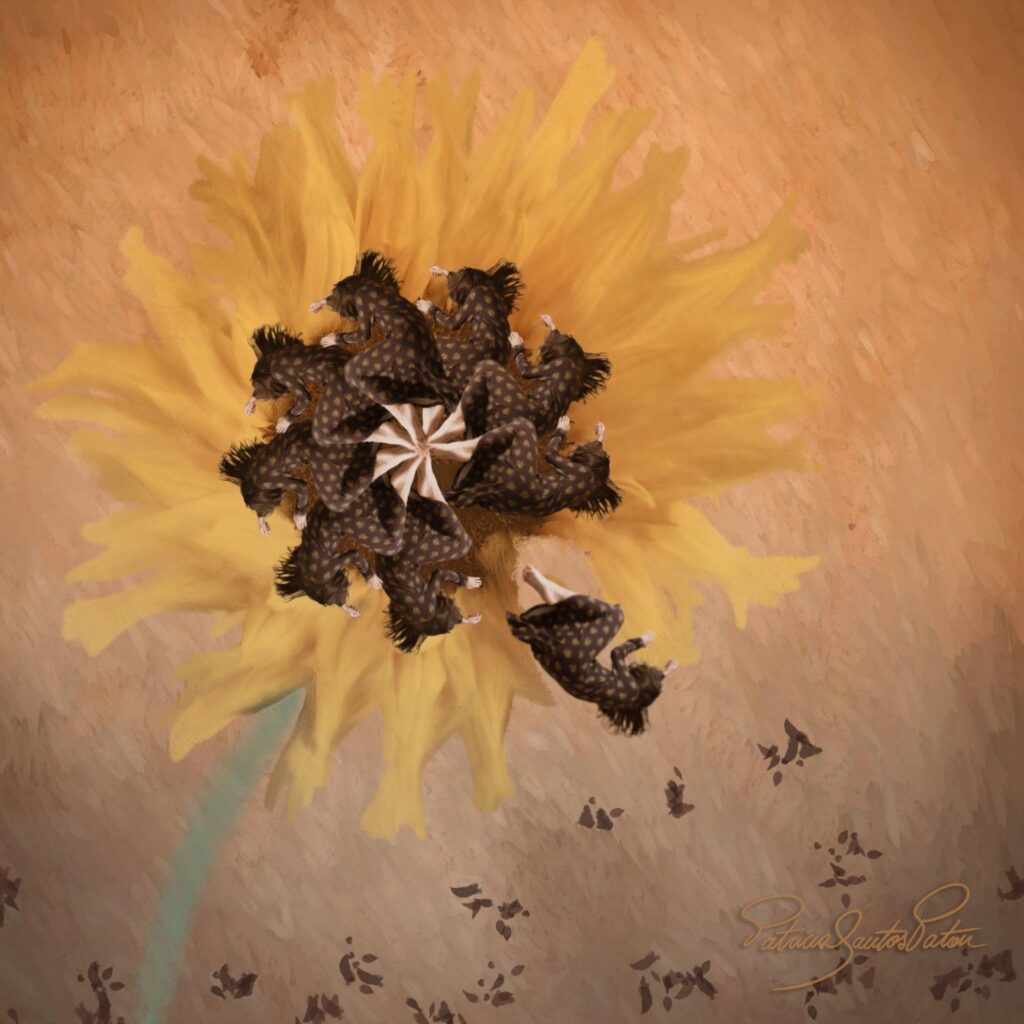 ---
---
You might also like
---