This past week was the first time we stepped away from the house and we saw ourselves stepping into nature again. What a delicious feeling to be outside with an open view, observing the sea movements and taking deep breaths to absorb its smell. The beach was empty as it was still early in the morning. We are still running away from our own species, ironically.
We played together and I also observed the surroundings and thought of the world we live in. I felt gratitude to embrace nature but I also felt certain tremor. The world seems to be in a shaky phase of its normal chaotic cycle. The knowledge that human beings are far from being in the pedestal, as they always wish, emphasises how vulnerable and ephemeral we are.
As I aways do, I recorded our stepping into nature. I photographed husband and daughter building their sand castle in Troon beach. Seeing them still playing together brought me a longing feeling. Soon this scene might not be frequently seen. This time I wanted to represent the shaky world, the transition we are all in. Therefore, again a multiple exposure would suffice well my desire to represent my feelings.
I took 36 pictures for this image. The layers were stacked in different levels of opacity from 5 to 50%. Checking and unchecking each one, their blend modes were changed to soft light when needed.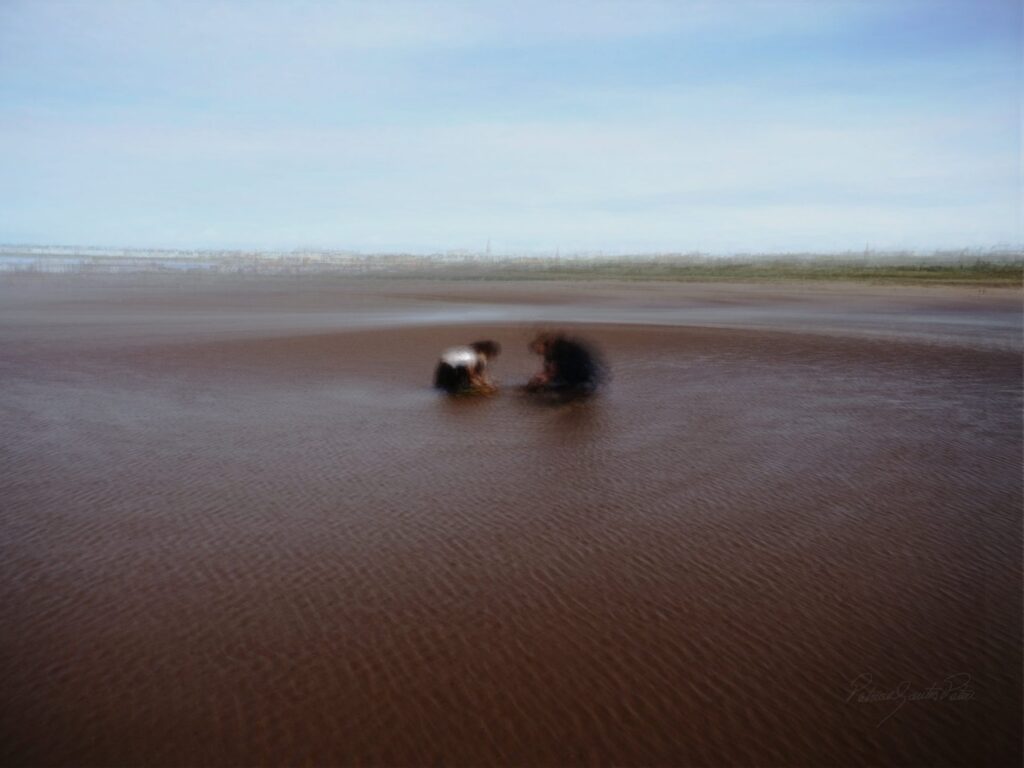 ---
---
You might also like