It's been practically two years I visited India where I had the pleasure to see beautiful wild life like a kingfisher. I managed to take a photo of it and although it was my main object, he was part of a vast landscape. I wanted it solely, exhibiting its majesty and preferably in a painting. Therefore, now I have a kingfisher before and after digital painting.
This time instead of having three different layers with a very low fill for the underpainting and detail painting, I had only one with my mixer brush selected to sample all layers. I played with the background separately, painting it mainly using a brush without being cleaned all the time.
I am finding painting very therapeutic, mainly when I have a nice calm music playing in the background. While my mind is in a sleep mode for my composites, I dive into drawing and painting, and it is not long after that I find myself with some ideas rising! I am allowing my mind receptive for my creative muse to visit me!
As for almost everything, there are different ways of digital painting. You can use the smudge tool that is a good way to start and getting a feeling of how to transform a photo into a painting. The mixer brush is more powerful and opens a lot of possibilities! You should try both if you have an inclination for such!
Here is my kingfisher before and after digital painting. Nothing better to see a good real difference! 🙂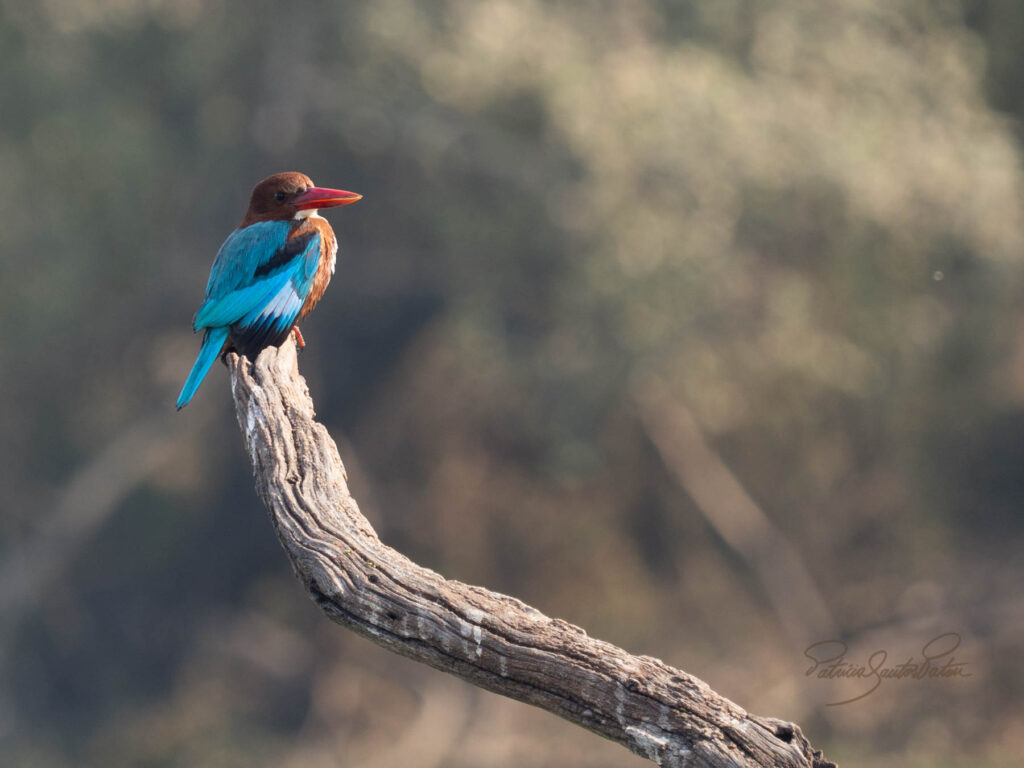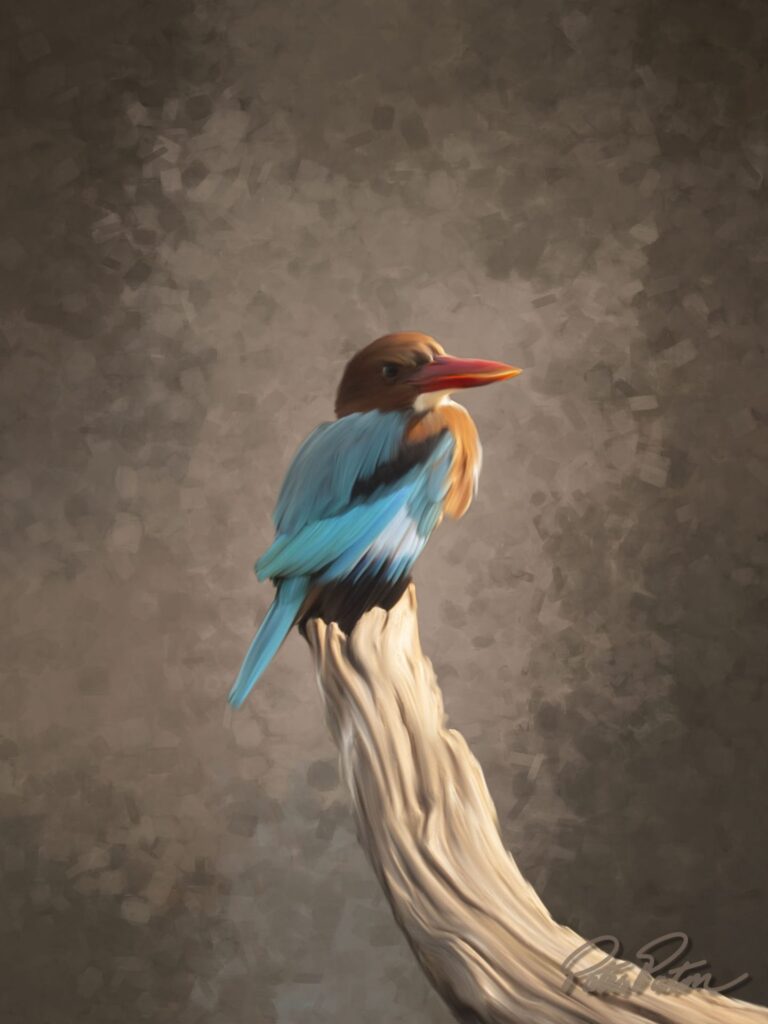 ---
---
You might also like
---