Not long ago a friend of mine and I decided to work artistically on the word gratitude. This time she invited me to take part of a similar idea her friend has have; "a word is calling". A group of artists join together and express themselves in different forms with a specific word. In my case it is from a word to a photograph.
The word for this month or round is Bingo and now I will tell you how my thoughts evolved. First of all I thought of the game and then the idea of conquering something and the act of saying bingo! Nowadays what I most want is to go back to a normal life and finish with this virus and subsequently this pandemic. The idea formed. I would be playing bingo and I would be saying Bingo for something fundamental!
The next step was to put it into practice. First a self portrait of me semi lying on the floor as if I was playing. Second the bingo game itself and last but not least, all put together. I decided to draw the bingo game and name it Corona bingo. On the card I decided to add elements related to what we are living such as masks, vaccines, DNA representing science, Sherlocks in search for the virus. The main one that in sequence of 5 would give the win and the scream bingo would be a virus being smashed by a person.
The result from a word to a photograph is bellow and I always get amazed how our brain works. I am ending up with a series surrounding the corona virus!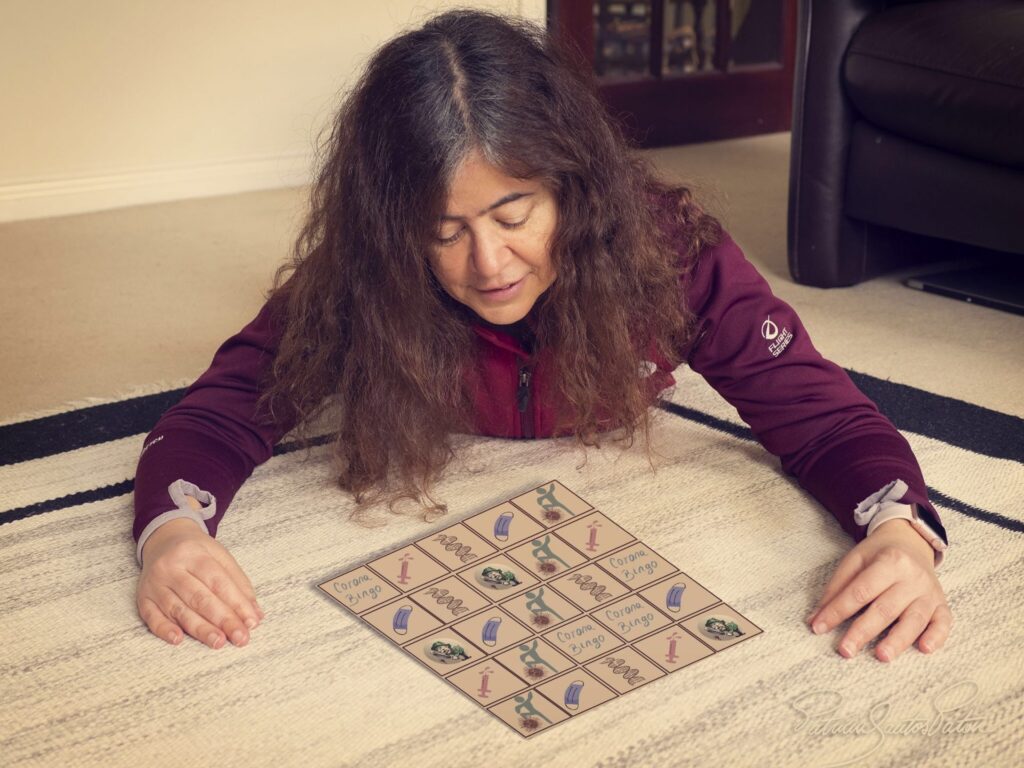 ---
---
You might also like
---