We all know well that our creative muse is an entity that only descends upon us when the environment (our mind) is acceptive. If our mind is full of 'junk' such as obligations, worries and empty distractions ;-), there won't be room for our friend muse. How can we circumvent this situations when we are so busy in our daily lives? Have you tried calling our creative muse by playing? If not, start now!
Nothing better than letting our imagination speak freely when we play. We don't need a huge time, neither a vast amount of concentration that sometimes hurts and tires us out.
During these last few weeks, I've been busier than normal with other aspects of my life. My art side has been in the mute. However, one day I've called my daughter to play a game with me. She likes drawing and my idea was perfect to entertain her.
The game is simple but really fun!! Basically one starts drawing a line, a curve or a small concept. The other player in turn continues the drawing repeating the process. At the end it is just marvellous to see what our imagination allows us to create. Calling our creative muse by playing is not only productive but also a fantastic booster for our mood. We discover the infinite creative mind we harbour.
Here is the result of what my daughter and I came with. It is worthwhile saying that we did this using pens in a whiteboard. A piece of paper would give the same result. I then digitalised it using Affinity designer; vector and pixel, so I could publish it. Remember though, I am not an expert in vector drawing or alike! It is a field that I'd like to learn more as it gives even more room for imagination! Also, what we draw is just this new surrealistic character that we called Mr. Multiple. Background with trees and ground weren't present in the original.
By the way, if you are an artist that feel a bit stuck, I think you should read this Big Magic. You will thank the author for a long time.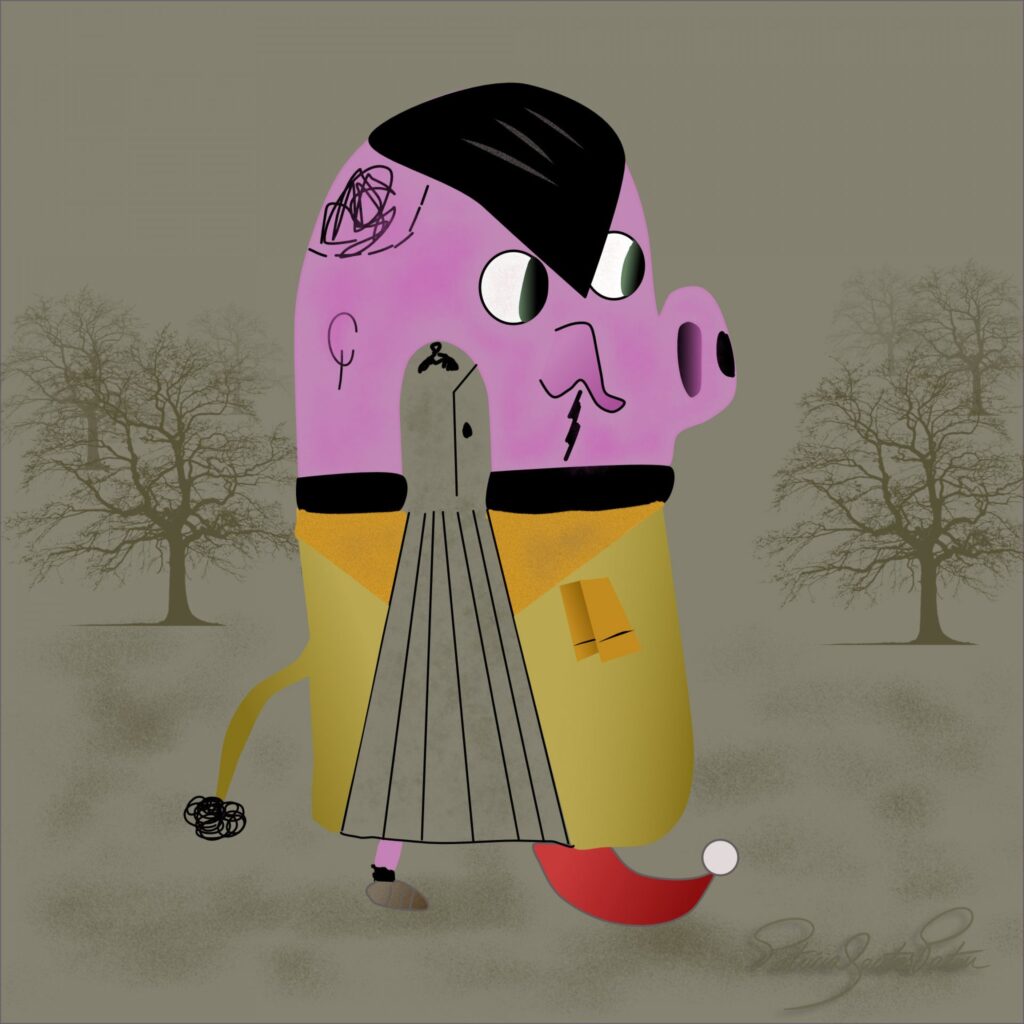 ---
---
You might also like
---