Easter is approaching and I start thinking of nice cute eggs for my daughter. A baby fox for Easter would be perfect for her as she is quite fond of foxes. It was then that I came with the idea of doing an Easter illustration with the fox theme.
My first thought was new life coming as it is what it really matters in Easter. A baby fox would be quite appropriate, sleeping peacefully amid an open chocolate egg :-). I am a lover of nature and forests play a good supportive role in my works. I started this illustration with the main actors first; the egg and the fox :-). I drew/painted the fur in several layers with different blending modes, using the brushes provided. This part of the illustration was done in Procreate, though it could have been done in any other illustration and photography programme. The environment of the illustration was done in Affinity Designer as my collection of brushes in it is much bigger. I know well that in the north atmosphere is Spring now and we tend to think of green, yellow and bright colours. However fox matches more with autumn colours, so I had to deviate a bit from the normal… 😉 If you love it and you need a card, you can get it in here :-).
Take a chance during this Easter and think of nature, its grandiosity and how precious life is. Happy Easter!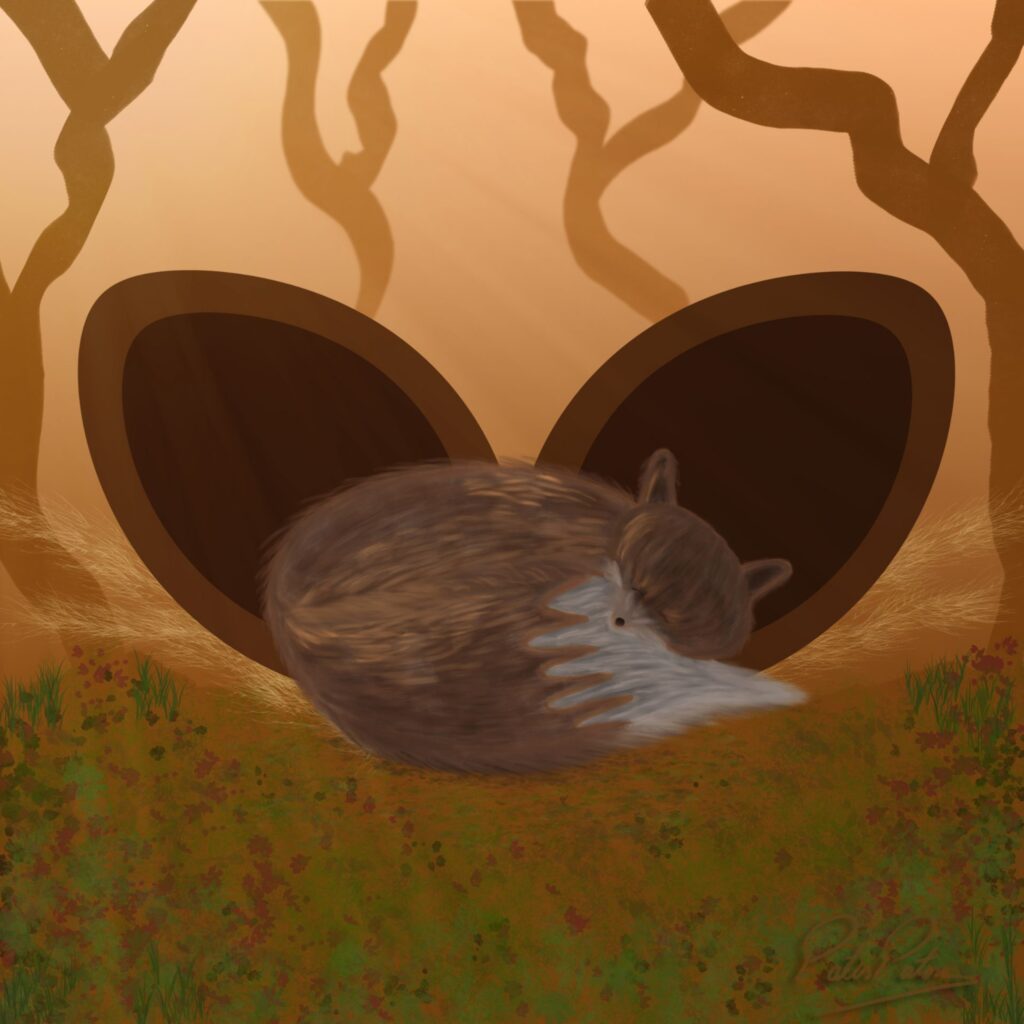 ---
---
You might also like